Phnom Penh, Cambodia, 22nd September 2020 – Asia Climate Change Consortium member, NGO Forum on Cambodia (NGO Forum) in cooperation with UN Women organized a training workshop on Gender and the NDC in Sunway Hotel with two (2) main objectives are: 1) to understand the connection of gender and climate change, and, 2) to discuss and analyze gender integration into the NDC review.
Welcoming the participants, Dr. Tek Vannara, Executive Director of NGO Forum Cambodia said, "[w]omen's roles are very important to adapt and mitigate climate change as well as sustainable natural resources management".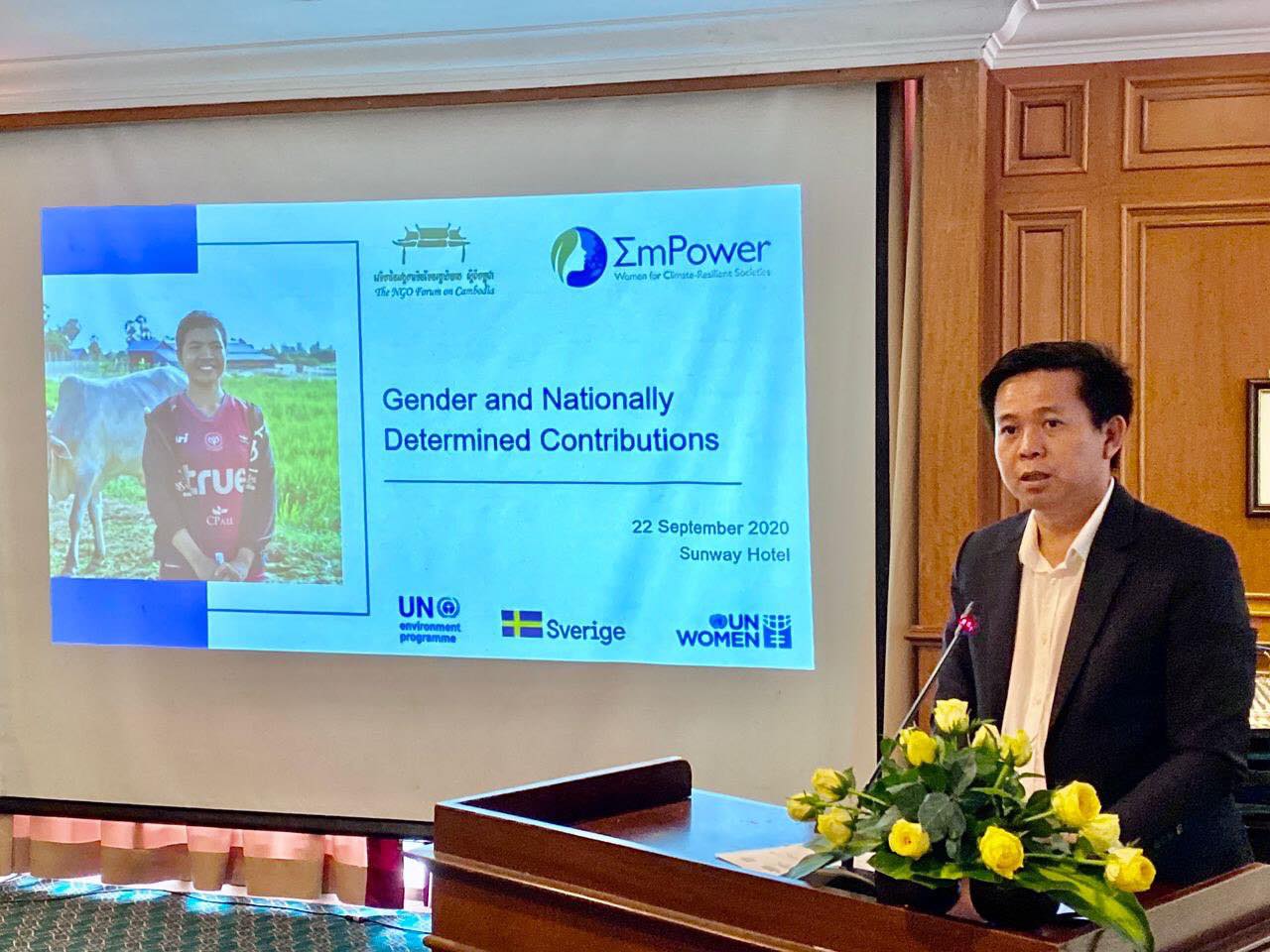 Inkar Kadyrzhanova, Regional Advisor on Gender and Climate Change of UN Women based in Bangkok, expressed high interest for CSO participation saying, "I do appreciate to see CSOs in Cambodia have actively participated in the decision-making process, especially to mainstream gender in NDC development".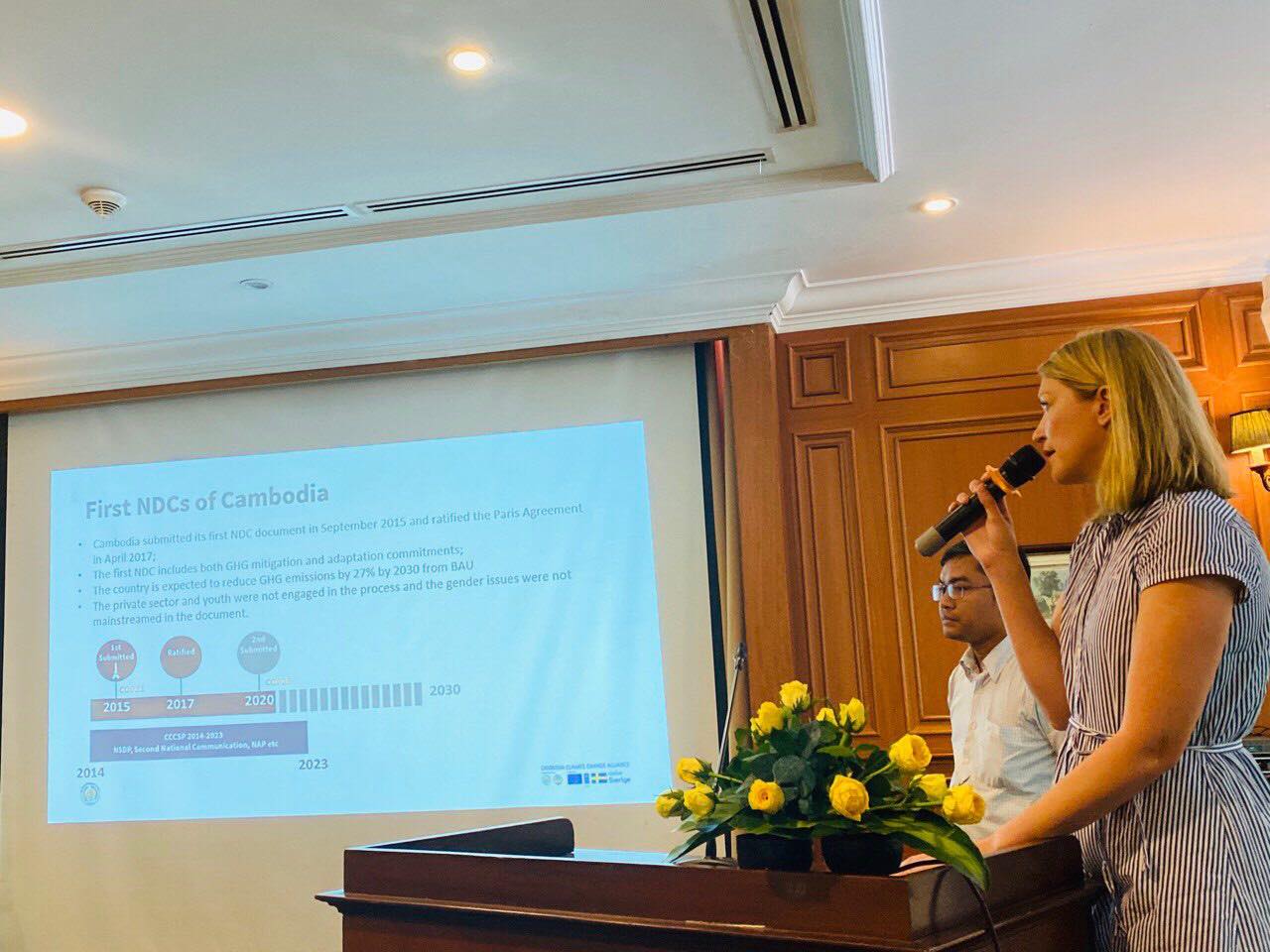 Key speakers were representatives from CCCA/UNDP in Cambodia, UN Women, WEDO focal point for Asia and the Pacific in Fiji, UNFCCC, FAO in Bangkok and UN Environment Programme.#