Sentosa Island, Singapore, March 2018 – Singapore hosted the 2018 Asia-Pacific Climate Week (APCW) which was two months ahead of both the Global Climate Action Summit in California and New York Climate Week. It aimed to demonstrate that there is a genuine international support for stepping-up climate action by mobilizing actors across the Asia Pacific region.

APCW2018, which was being organized by the Nairobi Framework Partnership with support from the Singapore Government, provided a platform in order to push for the completion of the operational guidance for the Paris Climate Change Agreement at the international climate negotiations at COP24 in Katowice, Poland. This is a very important aspect that ACCC members considered in their decision to participate in the event.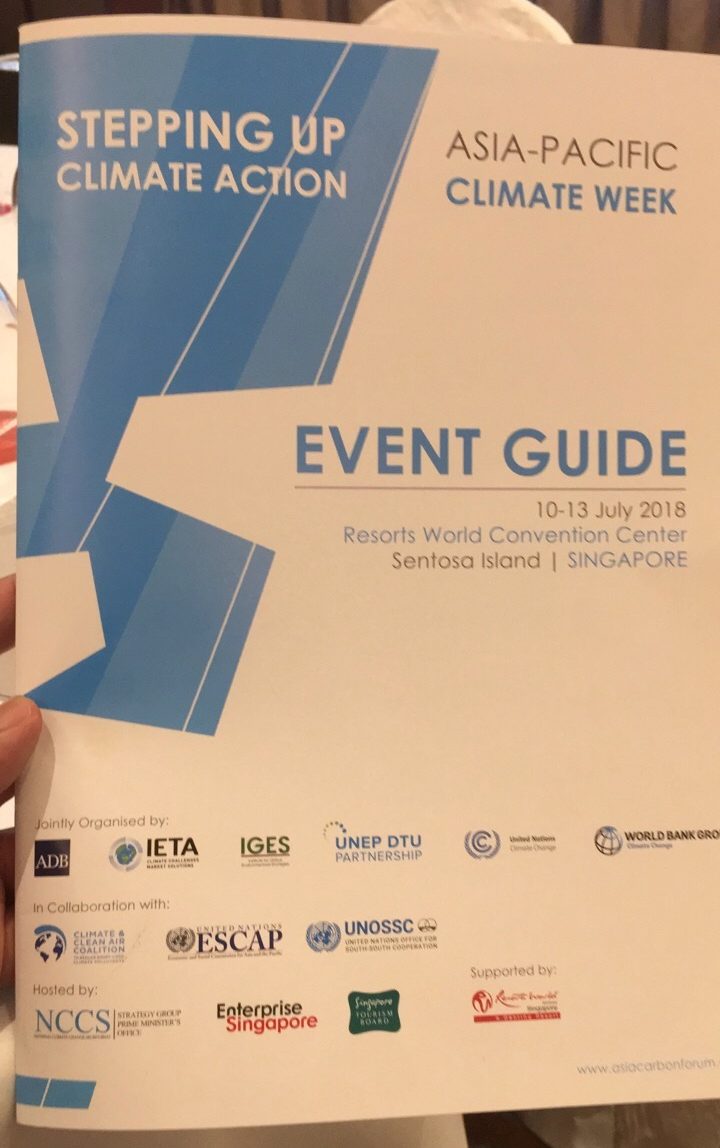 ACCC members fresh from the Fiji COP in Bonn as well as the discussion points from Marrakesh trooped to Resorts World Resort in Sentosa Island engaging government and UN officials alike with their positions from their Phitsanulok, Thailand meeting. The most pressing concern was the operational guidelines of the Paris Agreement particularly on adaptation that does no harm.
Several members participated in the different meetings such as the Talanoa Dialogue, the Marrakesh Partnership Meeting, and the Plenary Meeting. ACCC members was able to meet with UNFCCC Executive Secretary, Patricia Espinosa who even twitted the meeting.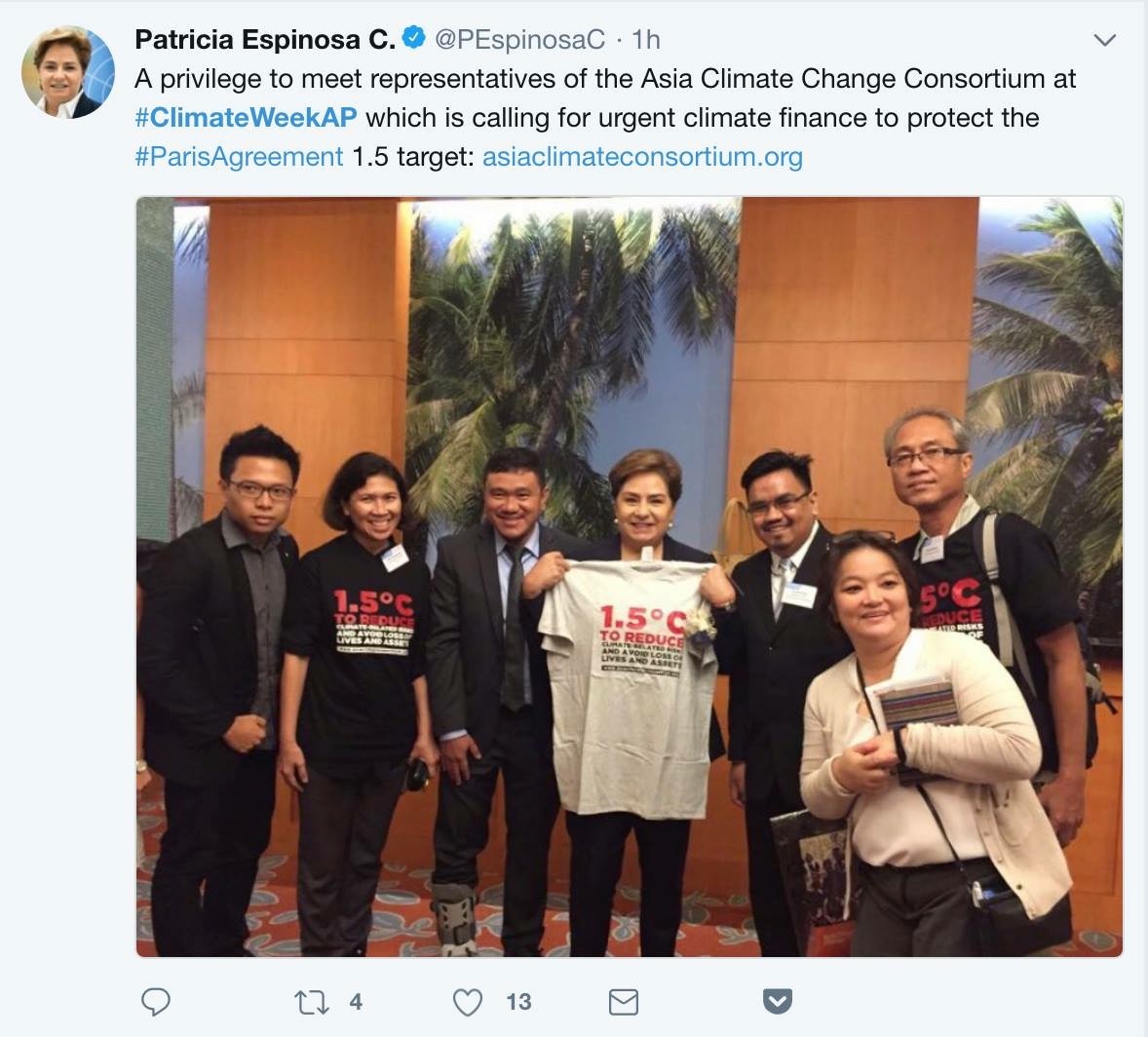 ACCC also had a booth showcasing its positions and the actions of its members across Asia.#