26 August 2020, Virtual – ACCC member Community Crafts Association of the Philippines, Inc. (CCAP) through its Executive Director, Voltaire P. Alferez, participated at the Future for All Congress held virtually.

Mr. Alferez was the resource person for the topic, Ecological Transport and South-South Cooperation, under the Principles of a Just World Trade workshop. He spoke on the need for trade that prioritizes the planet and people and not just profit. He has also shared the virtue of Fair Trade as an important evolution state of the current trade policies of the world.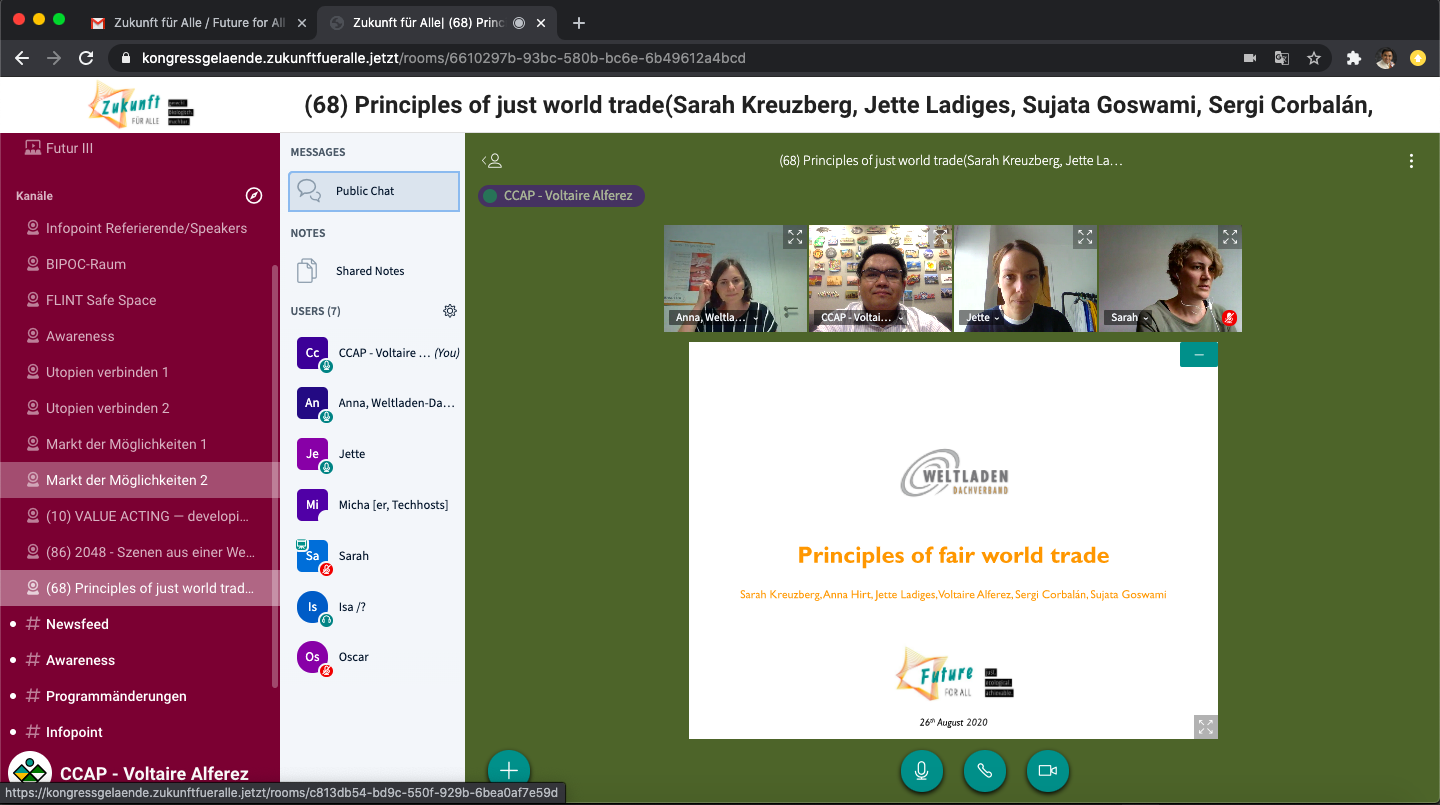 "The Paris Agreement challenged governments to ensure that the temperature is well below 2 degrees Celsius above pre-industrial levels and to pursue efforts to limit the temperature increase even further to 1.5 degrees Celsius," he said. "Trade plays an important part in this that is why a new or an alternative framework needs to come to the fore. In this regard, Fair Trade already paved the way as it prioritizes protection of ecosystems and communities as opposed to the current profit-driven world economy," he added when asked what is the alternative.
The goal of the congress is to envision a future in 2048 that is sustainable by prioritizing programs and policies that will contribute to the climate mitigation targets as well as the Sustainable Development Goals (SDGs). Due to the pandemic, the congress format became virtual opening up possible participants to all over the world.
The congress Future For All is hosted by Konzeptwerk Neue Ökonomie (laboratory for new economic ideas) together with a grassroots organising group and a circle of funding organizations and other partners in Germany. Additionally, a number of diverse organizations are supporting it technically and strategically. It runs from August 25 to August 30. #