16 February 2021, Republic of the Philippines – Philippine civil society organizations led by Aksyon Klima Pilipinas, a member of the Asia Climate Change Consortium (ACCC), issued a Joint Statement on the Philippine NDC outlining their calls and recommendations for the First Philippines Submission of its Nationally Determined Contribution (NDC) to the United Nations Framework Convention on Climate Change (UNFCCC). The statement was sent to the Hon. Carlos Dominguez, Finance Secretary and Chair-Designate of the Climate Change Commission (CCC).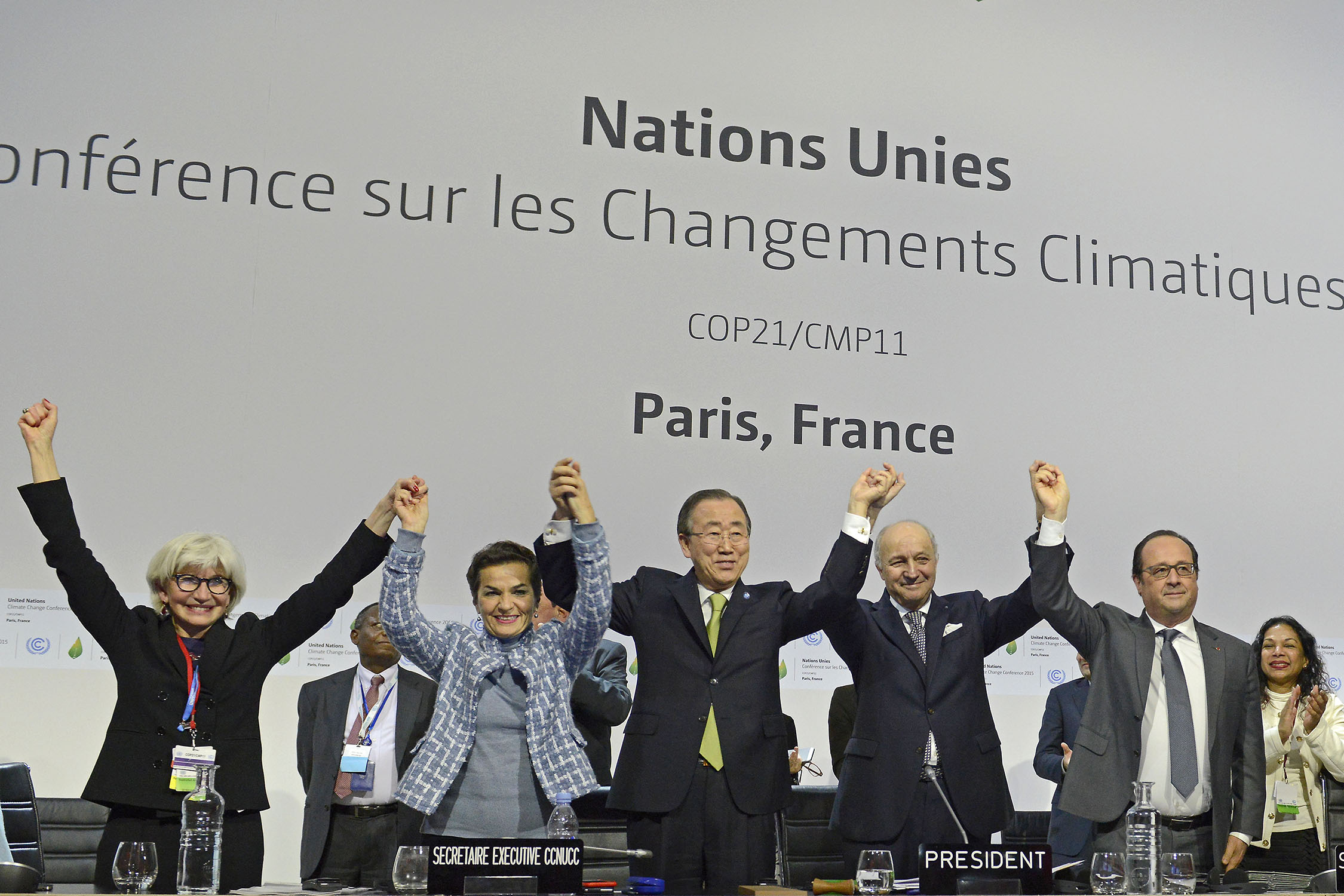 The moment the Paris Agreement was passed in COP21. The NDCs are at the heart of the Paris Agreement and the achievement of these long-term goals. (Photo Credit: UNFCCC)
The statement came as a result of the February 3, 2021 multi-stakeholder dialogue called by the CCC to discuss the Philippines' first NDC submission. It praised the government's plan to commit a 75% GHG emission reduction between 2020 and 2030. However, it laments the government's failure to provide adequate disclosure on the technical considerations and calculations that form as bases of the commitment. It also highlighted that even if the commitment of GHG reduction is high, the unconditional target is a measly 2.71% questioning the clarity of the government's climate action. It likewise presented recommendations in relation to Agriculture, Forestry, Waste and Industry, Energy and Transport, and other cross cutting issues.
Joining AK are other ACCC members, Earth Day Network Philippines, Living Laodato Si, and Rice Watch Action Network along with nineteen other networks and organizations working on the environment and climate change.#