Hanoi, Vietnam, November 10, 2020
– The Climate Change Working Group Vietnam (CCWG Vietnam) with support from Friedrich Ebert-Stiftung Vietnam (FES Vietnam) held a national conference entitled
5 YEARS AFTER THE PARIS AGREEMENT: Keeping Global Momentum of Ambition with Implementing National Programs on Climate Change
. This Pre-COP (Glasgow COP was subsequently postponed due to the COVID-19 crisis) aimed to be a forum for stakeholders from the Vietnamese government, NGOs, academe, and the private sector to develop plans supporting the implementation of the Nationally Determined Contribution (NDC) and the National Strategy on Climate Change from 2021 – 2025.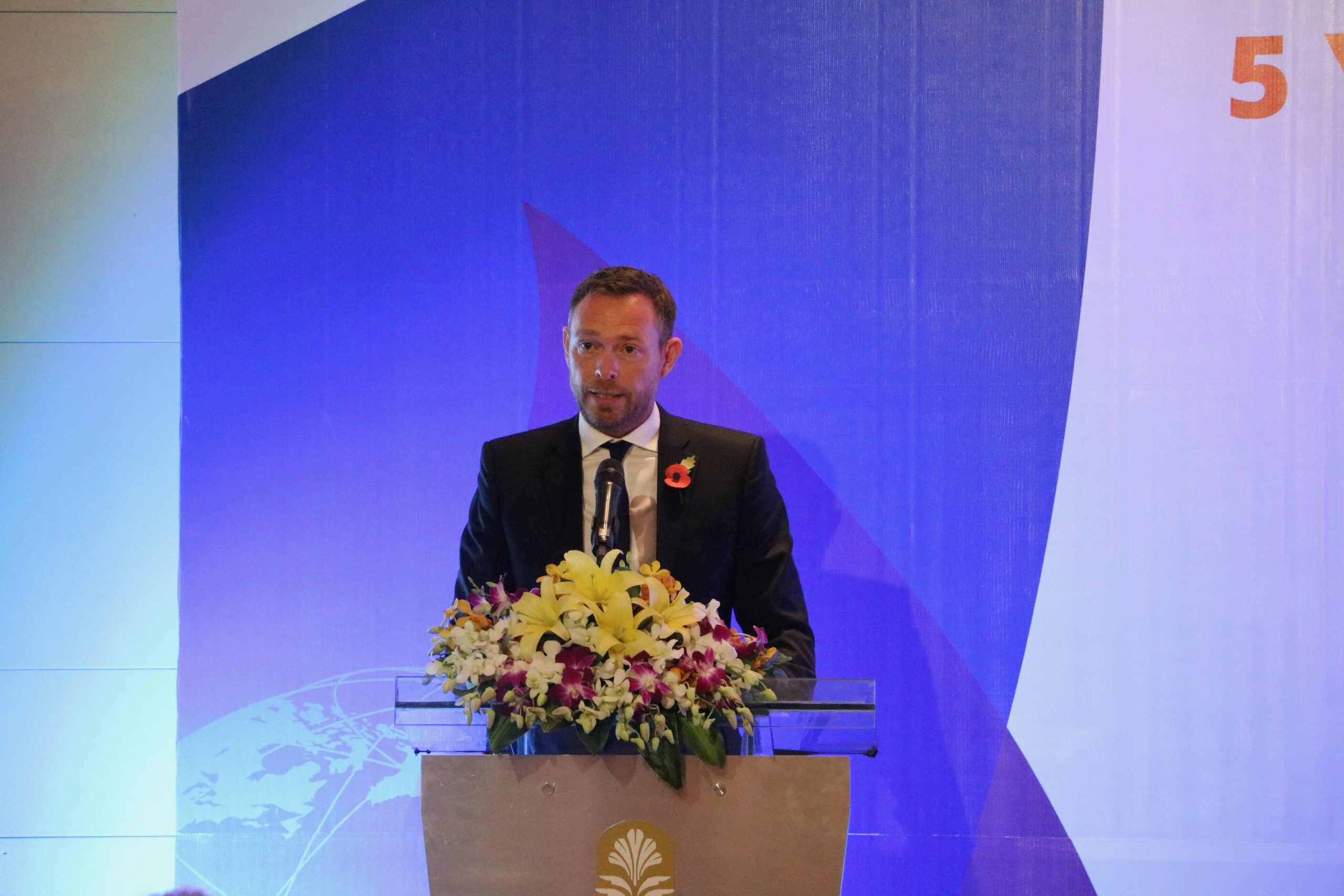 Key speakers of the conference came from FES Vietnam, the Department of Climate Change, the Ministry of Natural Resources and Environment, the British Embassy, CARE Vietnam, and the Climate Analytics Foundation. Nearly one hundred (100) participants joined the event including those from Hanoi and other provinces. The results of the conference are as follows:
The workshop also provides an overview of the status of implementation of the NDC and NSCC from the government to help other stakeholders to support the government;
Defining a comprehensive plan in which CSOs can contribute a meaningful contribution and make connections between CSOs and the government for long-term cooperation and contribute to the common goal on the topic of climate change; and,
Due to the complicated situation of the Covid-19 epidemic, the number of participants was not as large as in other years, especially the afternoon group discussion session was not as crowded as expected.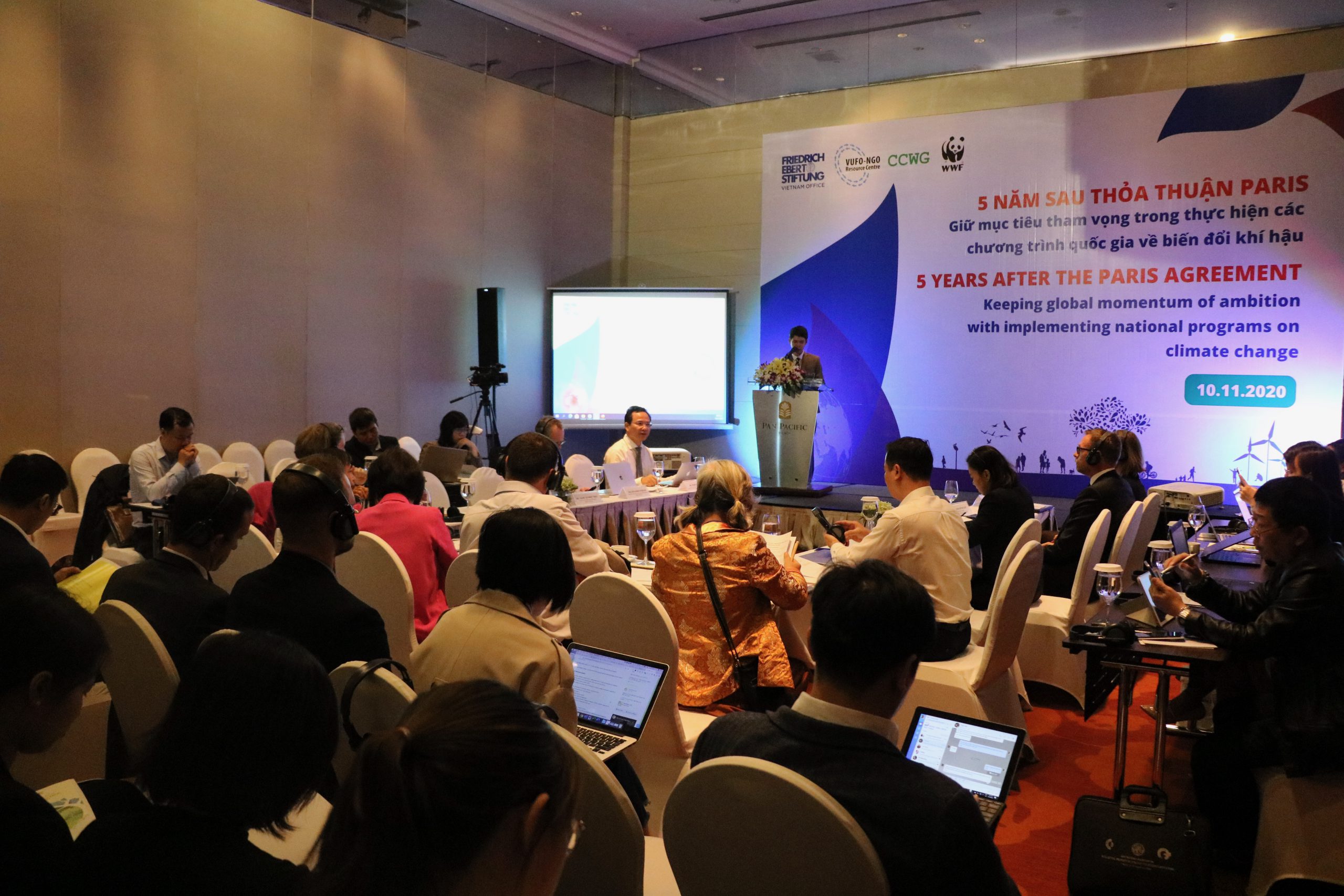 Experts and participants exchanged ideas on possible proposed amendments to the NDC, and the NSCC based on the experience of other countries on their NDC development and implementation.#